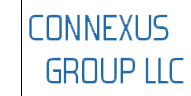 Consulting Services

Connexus provides expert outsourced controllership, accounting and administrative services to private investment funds. We offer a complete turnkey solution or supplement your internal accounting team to provide best in class accounting services tailored to meet your specific needs. We combine professional accountants, state of the art technology, strong management oversight and seventeen years of private equity fund experience to bring you best in class in accounting and administrative services.

Management Company Accounting and Administrative Services Operational Services Offered

Perform all recurring accounting services
Calculate and account for all management fees
Invoice and account for all advisory and transaction fees
Prepare and send billing for reimbursement of costs and expenses
Process vendor invoices and payments
Manage and record payroll
Process and account for T&E reports
Account for costs and expenses for reimbursement from the Fund or Portfolio Company
Prepare bank reconciliations
Prepare financial statements
Assist in preparation of annual budgets
Prepare budget to actual reports
Coordinate with tax professionals and auditors
Other Professional Services

Start-up services including review of all key operating agreements, assistance in selection of key service providers for medical benefit plans, payroll, business insurance, tax and audit, and other relevant operational services
Fund financial, administrative and operational services
Fund liquidations including the orderly liquidation of fund assets and closing of all legal entities
Why outsource the accounting and administration for the private equity fund management company?
As there is a compelling business rationale for outsourcing the accounting, operations and administrative functions of the investment fund, an outsource solution for the functions of the management company should also be considered.
Who is currently performing the accounting and administrative functions for the management company?
Can that person's time and resources currently allocated to the management company be better utilized elsewhere within the fund?
If the fund is considering hiring an accountant to perform the management company functions, why not consider a solution that is less costly and better from an internal control standpoint?
An outsource solution for the management company versus performing the functions internally will be less costly, allow you to direct your internal resources to value added business, improve your internal controls and permit greater flexibility in running the private equity fund business.
Management Team
Robert Bilotta – Member
rbilotta@connexusgrp.com
Robert P. Bilotta, founder and Managing Partner of Connexus Group LLC brings extensive financial reporting and human resources expertise to the firm, acquired during his twenty-three year career on Wall Street and within the executive search and consulting community. Consulting projects at Connexus include financial, management and regulatory reporting, balance sheet remediation, general ledger integration projects across multiple currency environments, sub ledger reconciliations and financial due diligence. Robert began his career at Salomon Brothers Inc. in the finance group focusing on regulatory reporting, risk analysis, and financial and operational issues affecting a dominant international Broker/Dealer organization. He also was an analyst in the Equity Research Group providing research coverage focused on Financial Institutions. Robert moved to Lehman Brothers where he was promoted to Chief of Staff responsible for all human resources related functions including recruiting, compensation, employee relations and professional development for New York, Europe and the Pacific Rim. In addition, he has a BS Finance and a minor in Accounting from Monmouth University.