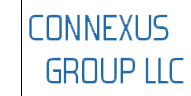 Submit A Resumé
Email Us Your Resumé
To send us your resumé using your Email program (eg. Outlook, Netscape, Lotus Mail...) simply click here or send to rbilotta@connexusgrp.com.
Please make sure that it is in a format that we are abble to open such as a text file or MS Word.